Our Crew
Tod Sebens
Beginning his marine career as a Senior Marine Diesel Mechanic in the U.S. Army in 1974, Tod has cultivated a close connection with the sea for many years. From sailing around Mexico with his brother in his early twenties, to pursuing any opportunity to SCUBA dive, even diving with great white sharks in Africa, Tod seeks adventure and the water is his playground.
The isolation of Alaska certainly did not scare him away, since after all, he had already spent four seasons in Antarctica working as a Heavy Equipment Mechanic in remote field stations and as a Gold Miner for 10 years with John Schnabel at Porcupine Gold Mine in Haines, Alaska. Since 1983, he and his brother have co-owned Denali Boat Works in Haines, Alaska, where he and his family have lived for the past 33 years. After living in such harsh environments, Tod has developed a deep respect for the natural world, and is an avid supporter of the shark conservation project Shark Savers. His innumerable hours at sea and USCG Captain's License equip Tod with the necessary skills to ensure a safe tour for both guests and the whales being watched. If you are looking for a fun, engaging and informative tour, call us today. We look forward to meeting you!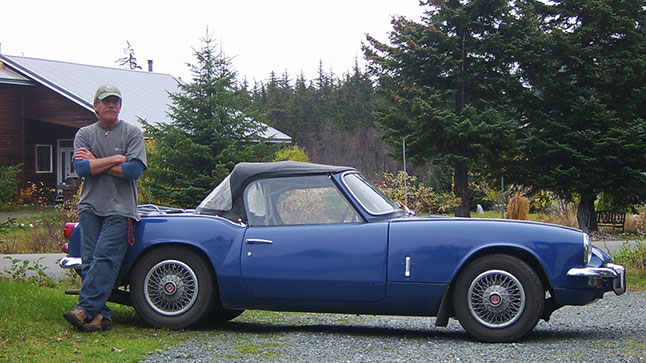 Tod Sebens and his 1969 Triumph
Michaela Chambers
Michaela began her life of adventure at a very young age, traveling around the Joshua Tree National Park with her family. She studied music and theater with the local cultural center and has had a love of the stage since she was a very small human. The arid landscape of the Mojave Desert and it's hidden wonders spurred her to continually discover new things. This inspired her to see absolutely everything the world had to offer, starting with something that was not Desert. She arrived in Haines, Alaska in 2014, where she delved into the local culture.
In the small town, she became known for her incredible coffee making skills and outgoing personality. She continues to search out adventure, on the water and off. And hopes to someday live out her dream of being a well-known writer with lots of cats. When not on the water, Michaela can be found wandering about the local area with her camera. She loves photography and is very excited for the opportunity to work with Tod aboard the TAZ.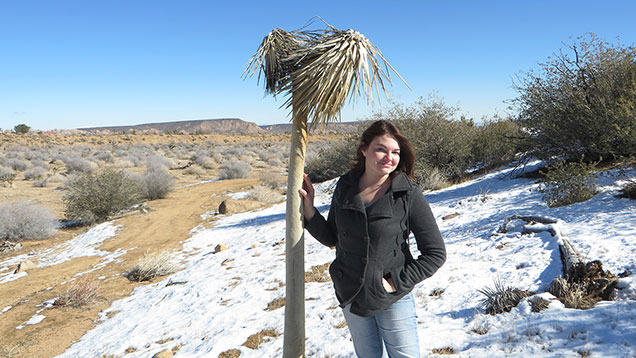 Michaela Chambers